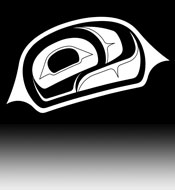 Nathaniel P. Wilkerson



WILKERSON ART - BEAR





Medeek (Tsimshian for Grizzly Bear) and Black Bear are regarded with awe and respect by the native people of the northwest coast. It is considered to be a close relation of humankind with its complex behavior and appearance, and is referred to as the "Elder Kinsman". It is one of the most prominent figures in crest, shamanic art and myth.

A well known Haida legend is that of a woman who was abducted by a bear while berry picking. She married the bear and gave birth to twin cubs. The twin cubs resembled bears but could also metamorphose into human form. All bear clan members are descended from these twin cubs.

With their strength and fierceness, bears are the guardian spirits of warriors. Bearskin cloaks are often worn during dances, ceremony and ritual performances. Jewellery and amulets were crafted from bear teeth and claws, for example a shaman would wear a bearclaw crown.

Bear is usually depicted with a protruding tongue, clawed feet, little or no tail and a short, broad snout.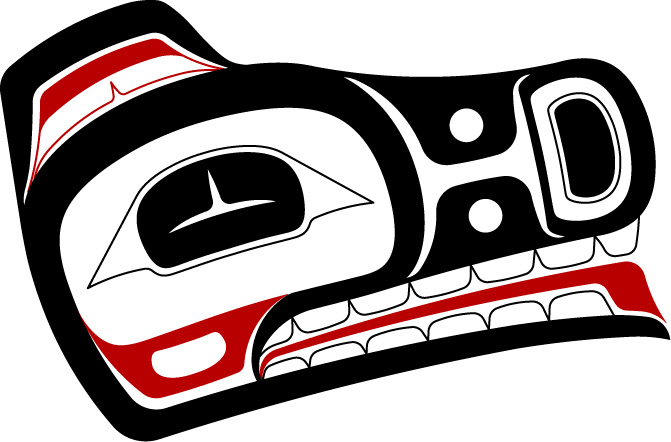 Note: Print colors will be slightly different from what appears here as well as other details such as fine line thickness.


Email: Contact@WilkersonArt.com